SHARP lANDSCAPES, INC.
WHO WE ARE AND WHY WE ARE BETTER:


---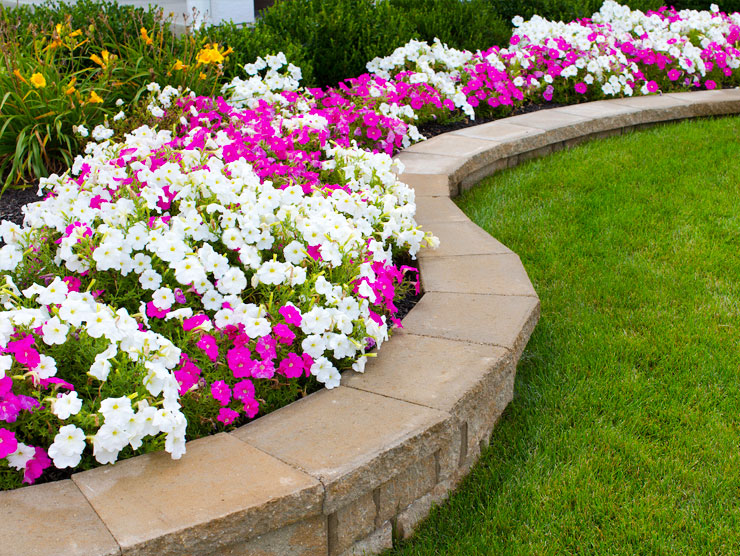 SHARP LANDSCAPES, INC.
SLI is a family owned and operated landscape company serving the greater Sacramento, Davis, Roseville, Rocklin, Folsom and El Dorado Hills communities. We are an Army Veteran Family that three of our family members proudly served. Our customers are as important to us as our own family. Therefore, we provide quality service starting with honesty and integrity at every level. We have been in business for over 10 years and during those 10 years we have taken pride in the fact that we are not a "fly by night" or just a "mow and blow" company. We want our customers to feel safe and comfortable each and every time our staff members are working on their properties, that is why we pledge to have a family member on every job we perform.
SHARP LANDSCAPES, INC.
Provides all types of quality services:
Landscape Maintenance

Automower installation, leases and services

Sprinkler Irrigation service

Synthetic lawn sales and installations

Drain work

Yard improvements

Low

voltage landscape lighting

Our trucks are tracked with GPS, our technicians have field reporting software and our scheduling notification system to our customers are via text or email. We work hard at keeping with our motto of "Our integrity & reliability creates quality."
OUR MISSION
"Our personal honesty and integrity are the foundation of our success. Sharp Landscapes Inc. strives to provide all of our customers, both residential and commercial, with quality service. This has either been ignored or forgotten by our other competitors. We strive to be able to offer a service that will give our customers complete satisfaction. A service that offers clear and constant communication that our customers can rely on. A service for each customer that provides an end result in a smile and repeat business. To be able to achieve this level of customer service, we will need to have the highest expectations from within ourselves. Everyone from the CEO down must all strive to want to be more successful with ourselves as a human being. The more we strive at being patient, dependable, reliable, and trustworthy, an individual that cares about how they look, act and deal with their personal lives, in turn will bring that attitude to our business, this will help fulfill our mission." 
AWARDED BEST LANDSCAPE COMPANY 2020 on PORCH
Best of Porch 2020
Each year, the Best of Porch award is given to the top 1% of professionals on Porch. Professionals earn Best of Porch status by maintaining outstanding community reviews, high response rates, no unresolved complaints, and a track record of delivering great value-for-money to customers with on-time service. website.
Check us out on Porch
Irrigation Services
We provide affordable, professional irrigation services for both residential and commercial properties. Some of our clients range from Target, Life Time Fitness, Conserva Irrigation, Dutch Bros. and more. We are also licensed with the CSLB and insured. "Be advised that unlicensed individuals pose a risk to you and your family's financial security if a worker is injured while on your property, your property is damaged, or if the work is incomplete and/or faulty. Few, if any, unlicensed individuals have a bond or workers' compensation insurance. The quality of their work usually doesn't compare to that of a licensed contractor. Don't take the chance in order to save a few dollars. You'll probably end up paying more in the long run. "
Our irrigation services includes:
Sprinkler, valve and timer repairs, installations.

Water reductions upgrades

Smart Watering services cloud based applications

Irrigation design services

Subsurface drip irrigation for sod

Winterizing and S

ummarization

of your irrigation system

Free sprinkler evaluations for all types of systems and most clients.
10% OFF FOR WINTERIZING YOUR RESIDENTIAL IRRIGATION SYSTEM FOR THE MONTH OF SEPTEMBER THROUGH NOVEMBER. CALL OUR OFFICE TODAY, SPOTS FILL UP FAST.
*NEW CUSTOMERS ONLY
Our most common service we sell is landscape maintenance. Our prices start at a very reasonable rate. Most services can be custom fit for every customer's needs and budget. If you have a particular type of service you are looking for, feel free to use our contact page and we will get that answer out to you quickly.
"Hands Free" Landscape Maintenance Experience
Our clientele ranges from commercial properties to the higher end residential properties. Our services provide our clients with "hands free" services. We work one on one with each of our clients to understand their specific needs for their ideal yard. This will allow for our clients to enjoy their yard without having to do the work and at the same time, keeping communication with our clients every step of the way. We are a quality service company and not a quantity service company. That means we focus on the quality of our service instead of rushing through the service. Ask about our new Luxury Maintenance Service.


YARD IMPROVEMENTS






We install Synthetic Turf: This includes SoftLawn for your yard. EZ Tee for putting greens and Bocce courts. Along with Pet turf for your dog run. We are the authorized for dealer/installer for Synthetic Turf International. For more information click here: Synthetic Turf International
Clean ups, new sod installation, drain work, concrete work, landscape demolition and hauling, no mater what the size job, we can help.
Call now for a free estimate.
AUTOMOWER
Powered by
Husqvarna
Mow your lawn with Lawn Bots!
Tired of Mowing? Get a robot that mows for you and keeps your costs affordable. From a company that does everything else, including pro set-up, training, and maintenance of most automowers. Behind each automower is our team of humans who professionally set-up, train, and provide regular maintenance.


For a quote, please reach out to us. You will be glad you did.
Sharp Landscapes has been in the Landscape Industry for over ten years
The many types of turf we offer are:
Landscape Turf

Sports Turf ( putting greens, bocce ball courts)

Pet Turf
We sell, install and service your turf.
We have affordable prices for every budget.
Synthetic Turf International® is the industry's premier artificial grass supplier for both residential and commercial applications . We are a Certified Installer for STI along with other brands.
We cover most of Northern California
See the links below for more information


CEO
Robert Sharp Sr.
Army Veteran, proud Father, and Grandfather.
18 years of landscape experience
CFO
Jennifer Sharp
Bachelor Degree in Business Science. Proud Mom and Grandmother.
10 years of business management
experience

Sr. VP
Nathan Sharp
Army Veteran, proud Father.
10 years of landscape experience
VP of Construction
Nicholas Sharp
Army Veteran, proud Father.
8 years of landscape experience
Landscape Technician
Amber Sharp
Proud mother.
4 years of landscape experience
Feel free to fill out the questions below for any landscape service you are looking for. We will be happy to respond to your questions.
Thank you.
Improve your yard with bark, decorative rock and plants. Long lasting, eye pleasing bender boarders makes your yard organized.
Installation of synthetic turf and boarders are our specialty.
We work with property management companies and home owners to clean up their yards as needed.
We have been performing all types of fence repairs and replacements.
We install high quality sod at affordable prices
"We had an update to our existing outdoor lighting completed by Sharp Landscaping. Rob and Nick were very easy to work with and always had an option resolve any hurdles encountered. Pricing was reasonable and the workmanship was Great. I'd recommend Sharp Lanscaping to anyone in need of outdoor lighting."
Steven from El Dorado Hills, Ca

"Sharp Landscapes does great work for a good price. They are reliable and fast at what they do. I would recommend them to anyone for a landscaping service!"
"I have used Sharp Landscapes for my regular maintenance for over a year. They have been great to work with. My yard looks great after each visit and they pay attention to weeds. The owner has great communication."
Kathleen from North Highlands, Ca